Servco's car-sharing service Hui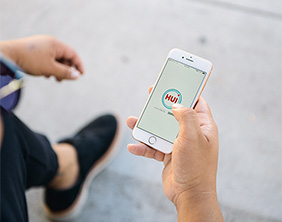 Hui is a station-based vehicle-sharing service launched in 2018 by Servco*, a Toyota dealer company in Hawaii, USA. In addition to smartphone functions that include locking and unlocking doors, it provides companies with functionality for vehicle management, user authentication, and payment services. By using a special smartphone app, users can borrow a vehicle 24 hours a day from any of 25 stations located in Honolulu. The basic fee includes gasoline costs and insurance fees, so everything from vehicle reservations to usage and payment can be done using the smartphone app, without the need to carry out any procedures at a service counter. This new means of transportation is now available to Honolulu residents and travelers.
Founded in 1919, Servco is a dealership that sells Toyota, Lexus, and Subaru vehicles in Hawaii.
In addition to vehicle sales, it helps customers buy insurance and sells electronic products.
Hui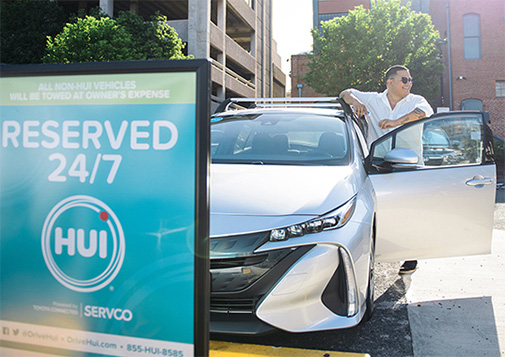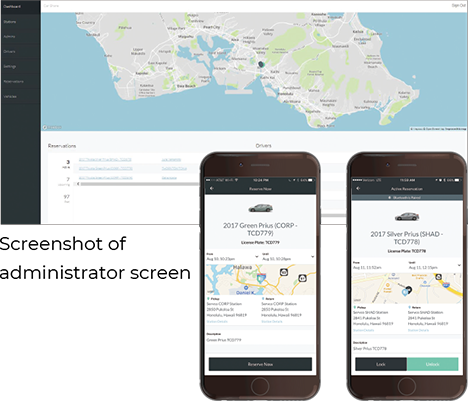 "Ha:mo," an ultra-compact EV-sharing service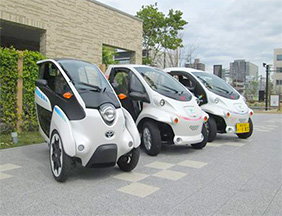 Ha:mo is a next-generation transportation system offered by Toyota Motor Corporation that creates optimized linkages between personal vehicles and public transportation to provide comfortable, seamless transportation and assist in solving local traffic problems. Using a smartphone app, users can reserve a vehicle, pick it up at their preferred station, and return it at their preferred station. It includes a navigation feature that guides the user to his or her destination in accordance with the chosen mode of transportation, with features that include route candidate (park-and-ride) navigation combining Ha:mo with public transportation, and route search that takes traffic conditions and parking lot availability into account. At present, Ha:mo is offered in Toyota, Aichi Prefecture; Tokyo; Okinawa; Bangkok, Thailand; Hagi; and Izumo. Toyota Connected is developing and operating this system and its smartphone app, and is also planning and operating its services in Okinawa.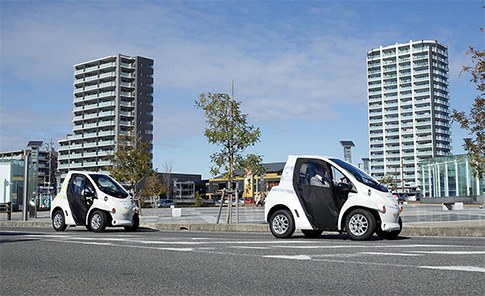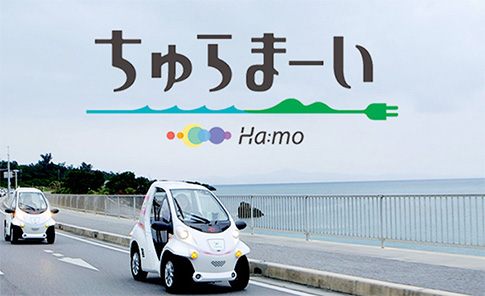 [Sharing network]