T-Connect (formerly G-BOOK)

T-Connect is a telematics service that connects vehicles via a network to achieve safe, secure, comfortable and convenient vehicle usage. After the G-BOOK service with WiLL CYPHA was launched in 2002, its services expanded to include G-BOOK ALPHA and G-BOOK mX, and it started to be offered under the name T-Connect in August 2014. This service ensures the safety and peace of mind of customers during their daily driving through a comprehensive range of services: Operator Service, in which polite, specialized operators provide detailed information search and delivery services 24 hours a day, 365 days a year; Agent (an AI voice query service), which allows users to easily search for their desired destination just by speaking; e-Care, which allows the user to get appropriate advice from the call center if a warning lamp turns on, as well as maintenance advice from the dealer; and Help Net, an emergency information system for use in an emergency, such as a traffic accident or sudden illness. T-Connect
[Conceptual diagram of telematics services]
Main services
[Operator Service]

If you don't know the place where you want to go…
T-Connect operators support customer's convienient, comfort and safety drive not only with searching shops or setting the direction instead of you, but also with giving an advice in case of troubles happen in a car.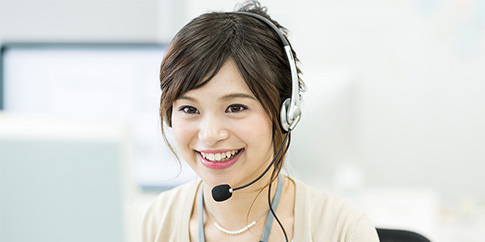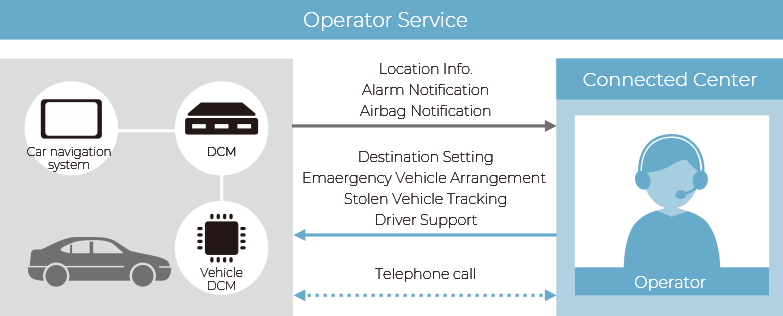 [Agent]

You want to set the destination while driving, but you don't want to stop the car… With this service, you can talk to your navigation system and it will set the destination. Voice commands bring a comfortable driving environment into reality when you need your hands to drive and also for individuals who have difficulty operating the navigation system.
[Help Net]

In the event of an accident or sudden illness and you are flustered and cannot respond calmly…A simple touch of the HELPNET button enables to contact a dedicated operator and he/she arranges an emergency vehicle based on the vehicle's location data. By operator telling the vehicle's status to the emergency vehicles beforehand, it supports rapid rescue activities.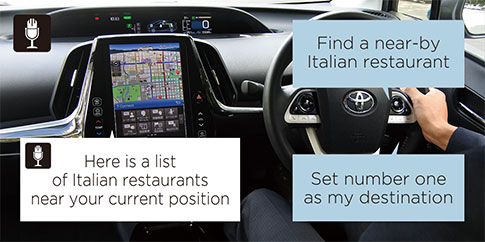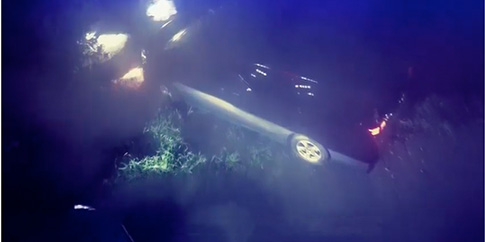 [e-Care]

While driving, suddenly a warning lamp was lit. What should I do… In that case, an operator checks the customer's vehicle from an e-Care call center and gives an appropriate advice such as if the vehicle can continue to drive. Customers can get 24 hours/365 days supports from e-Care call center even when the dealership is closed.
[My Car Security]

If your home and parking space are far apart and you are worried about theft… With My Car Security, if something unusual occurs to your car such as a door being pried open, notice is provided by email and phone. If the car is stolen, tracking information can be used to identify its location and security personnel can be dispatched. In addition, your car is protected by providing notice if you forget to close a door and so on.
[Map On Demand]

Regardless the new road has been constructed, you are not able to know the arriving time due to the old car navigation system. With Map On Demand, every time you set the direction or start an engine, new road information will be downroaded. You will be able to know the accurate arriving time due to the navigation with the latest map.
[T-Connect for CROWN]
"Human Connected Services" realized by
T-Connect
Some models of cars and navigation system are not loaded with these services and functions which are showed in this video.If you want to use these services and functions, you have to follow a startup procedure and clear some conditions.
G-Link

This service offers the ultimate care specifically for Lexus owners. In addition to the wealth of services available through T-Connect, it includes the Lexus Owners' Desk, a call center especially for Lexus owners, and Lexus Emergency Support 24, which helps owners when they experience accidents, breakdowns, and other problems, in order to make the experience of owning a Lexus safe, secure, and smart.
Global deployment
Development of telematics services and systems for smartphones, and provision of operating services.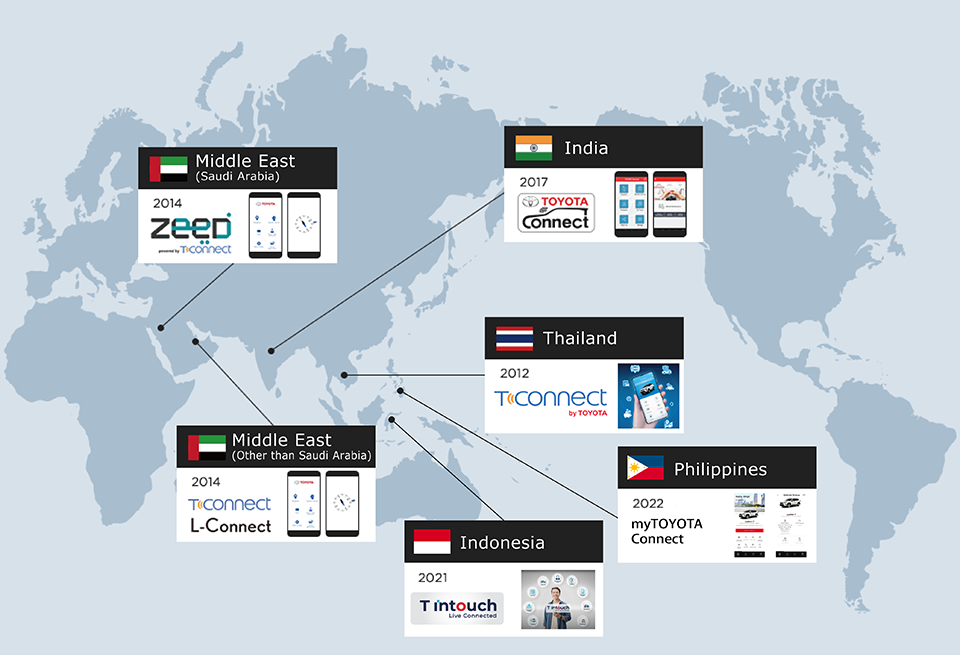 My TOYOTA+/My LEXUS
These are smartphone apps that can link to T-Connect and G-Link. They protect the safety and security of drivers while they are away from their cars through features that include remote vehicle status checks, remote locking and unlocking of vehicle doors, and map-based information on where one's vehicle is located in a parking lot, all by smartphone.