Event promotion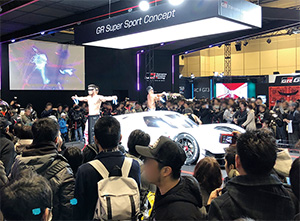 We plan and manage events that create new customer experiences by merging the virtual and the real. At TOYOTA GAZOO Racing, we conduct events that combine websites, social events, and merchandizing, which originated with the desire to convey the excitement and in-person experience of circuit racing. By incorporating digital communication, we create various new touch points, maximize customer satisfaction even further, and support the building of trusting relationships.
GAZOO Shopping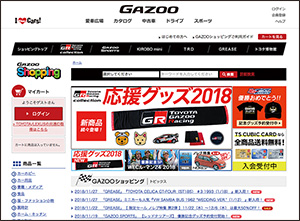 This is a comprehensive online shopping website that sells products to help customers get more enjoyment out of their car-based lifestyle. Since 2000, we have been developing and operating a dedicated shopping website at GAZOO.com, which is provided by Toyota Motor Corporation, and we provide a complete solution covering everything from payment to logistics. GAZOO Shopping
GAZOO e-Support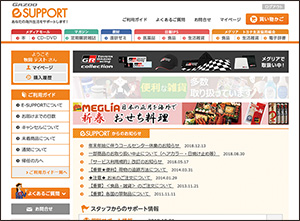 This is a shopping website aimed at expats and their families who are stationed overseas, offering books, educational materials, household goods, food, medical products, and other Japanese products. Numerous companies, including Toyota Motor Corporation, Denso, and Toyota Industries, use this website to provide fringe benefits for their overseas workers.